15% Off Plus Free Shipping
I should have posted this sooner, but better late than never. Spreadshirt, the home of the Arrant Pedantry Store, currently has a promotion for 15% off plus free shipping, and it ends tonight. If you've been thinking of getting one of the new We Can Even! shirts for that special person in your life for Christmas, now would be the perfect time.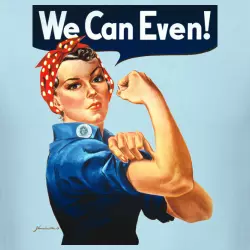 Just use the code 2016OMG at checkout.